Fiber Glass Wool Board is a coil made to meet the needs of large-area laying. In addition to maintaining the characteristics of thermal insulation, it also has excellent shock absorption and sound absorption characteristics, especially for low and medium frequency and various vibration and noise. Good absorption effect is beneficial to reduce noise pollution and improve the working environment. This kind of material can be arbitrarily cut according to the needs during construction. It is mainly used in building interiors, noise reduction systems, vehicles, refrigeration equipment, household appliances for shock absorption, sound absorption and noise reduction. The effect is very satisfactory.
The glass wool felt with aluminum foil veneer also has strong heat radiation resistance, and is an excellent lining material for the high-temperature workshop, control room, machine room inner wall, compartment, and a flat top.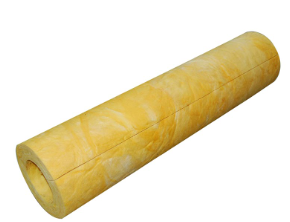 Rockwool exterior insulation system:
1. Before construction, special construction plans for energy-saving and heat-insulation for engineering projects shall be prepared according to the design and requirements of this regulation and relevant technical standards, and technical personnel shall be provided for technical delivery and professional technical training.
2. The construction of the rock wool off-board insulation system for energy-saving insulation project shall be carried out in accordance with the approved construction drawing design documents and the approved energy-saving insulation construction plan for the project.
3. The production enterprises of rock wool off-board insulation system should have on-site guidance during the construction process and cooperate with the construction unit and site supervision to do construction quality control work.
4. Materials entering the site must be inspected according to specifications, quantity and quality requirements before they can be put into storage, and should be kept by special personnel. It is strictly prohibited to stack in the open air. The curtain wall rock wool board should be stacked and protected from moisture.
At the same time, 1.2 M Glass Wool Roll can be offered for you. Looking forward to receiving your inquiry jessica@beihua88.com.